Health Supplements
The Premier League faces its "most crucial week so far" when it comes to a potential restart, with plans to step up training "in the balance," according to the Sunday Supplement panel.
Top-flight players have returned in socially distanced small groups but clubs face a key vote on Wednesday over contact training. At least 14 clubs must agree for contact training to resume.
Two further positive tests were reported on Saturday – eight have been returned out of a total of 1,744 tests conducted in the first two rounds – with more testing due to take place on Monday and Tuesday, ahead of the shareholders' latest meeting.
Tuesday: Premier League will discuss updated government advice on contact training with club captains, managers and representatives from PFA and LMA
Wednesday: Premier League clubs will vote on whether to resume contact training.
Thursday: Clubs meet again to discuss broader details of Project Restart – including contingency talks on how curtailment of the season would look.
Will a positive test percentage of 0.45 so far reassure players? How big a factor could the psychological barrier be when it comes to returning to action? And is season curtailment still an option?
Sunday Supplement guests Jason Burt, chief football correspondent at The Telegraph, Shaun Custis, head of sport at The Sun and The Times' sport writer Alyson Rudd joined Geoff Shreeves to discuss the latest challenges for a return to Premier League action.
Download the Sunday Supplement podcast on: Spotify | Apple | Castbox | Spreaker
'In the balance – consensus not a given'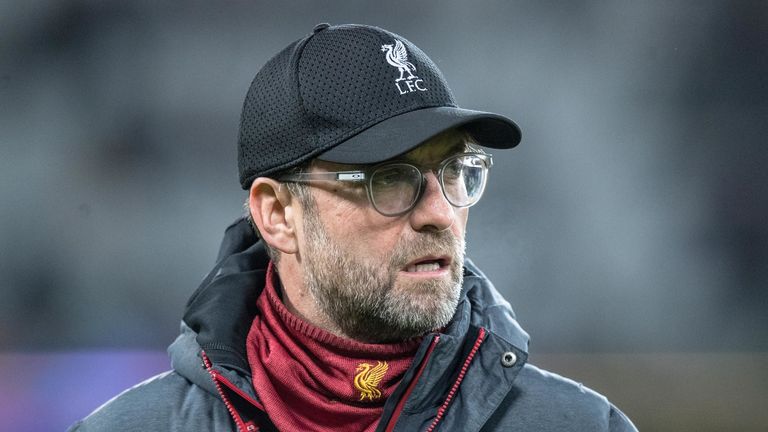 Burt: "This week feels the most crucial so far. Before Wednesday I think there'll be a lot of conversations between players and managers and the Premier League, trying to convince them it is safe.
"Phase One protocols were quite simple to understand – and implement. But the ones moving towards contact and contact in games, they may have some difficulty persuading some players and managers. The hope is that seeing phase one go well and the number of positive tests going down, people will feel more confident.
"I think the key area has been convincing some of the BAME players.
"I think it's in the balance. I don't think it's a given that everyone will sign up between the clubs. The last vote was unanimous. If the next one isn't, that would be dangerous and show cracks in 'Project Restart'.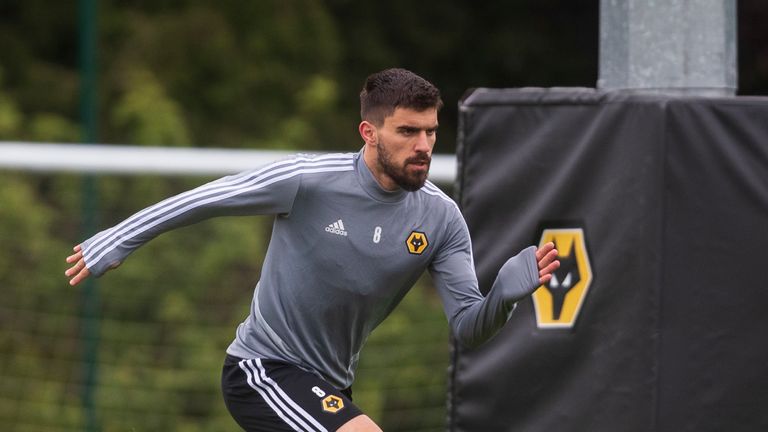 "There's a psychological barrier. Medical advisers have to get across the idea that contact in a game is actually quite minimal. The chance of transmission outdoors as opposed to indoors is also so much more minimal. We have a rigorous testing regime and hygiene regimes will stay in place so you are creating almost sterile bubbles.
"Clearly players are less than two metres apart often in a game but a study was done in Denmark [by Aarhus University] which looked at physical contact during the course of a game – it was about a minute and a half. The idea that players might have to turn their face when they are tackled was also met with derision but the phrase we keep hearing is 'new normal'. Football, like society, will have to adapt. It may be that some behaviours have to be done slightly differently.
"I completely understand concerns about family members who may be at risk but if we can maintain this sterile environment and get over the psychological barrier, that will be key.
"The doctors and medical advisors will not risk their reputation and profession. They are going with the protocols because they agree it's safe.
'Huge concerns among BAME players'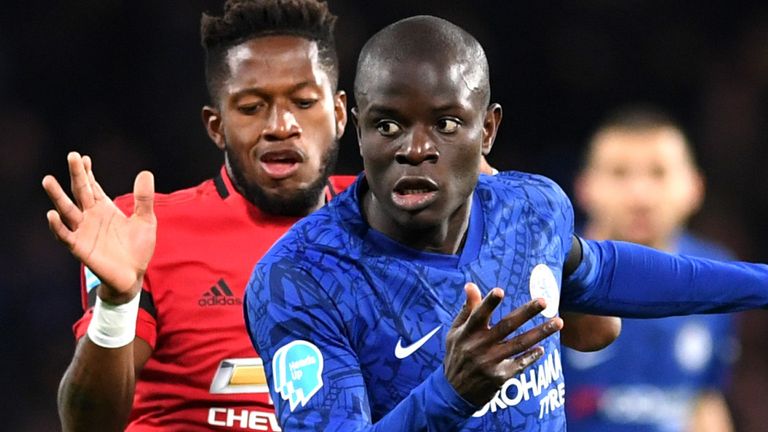 Custis: "The fact that there were only two positive tests is encouraging but I still think there are huge concerns among BAME players.
"There are also probably splits between the managers – the ones who are very keen to get going and those who are more reticent. I think there'll be a lot of talking before we get to a consensus. But they'll be heartened by what's going on in Germany – what looks like another relatively successful weekend – and for every successful Bundesliga weekend, the pressure probably comes on the Premier League to restart."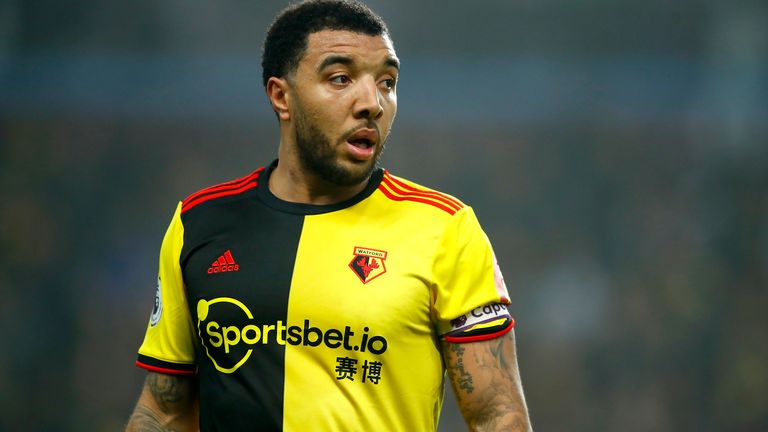 "I think the reticence from some will come with full-contact training. You can say they've been tested, but some may not trust the testing or the science – just like some of the general public.
"Most of us are working from home; you could possibly plot a way in, avoiding people, but footballers can't do that. We have to cut them some slack and understand their concerns."
'Players trust club medics'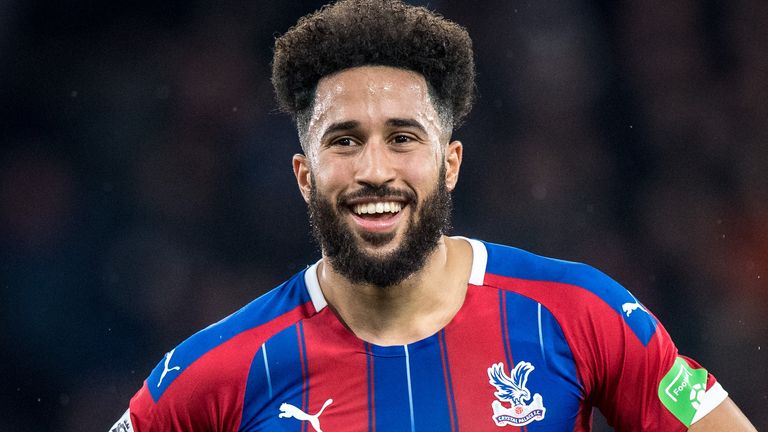 Rudd: "You could make a case for footballers being in a privileged position; garden centres are coming back but staff there won't be going through the (Premier League's) procedures. But it's important to differentiate a natural hesitancy to move forwards.
"Footballers are part of the community – told to stay alert, not to mingle, obey rules and now they're being asked to do the opposite. They're bound as human beings to feel slightly odd about that. Some will be struggling to adapt and we must not forget that there's a lot of science yet to be explained about the disparity in the contraction of the illness in the BAME community.
"It's going to be difficult for some players if their club has shown hesitancy. You have to try to get momentum going ahead and presume you're going to be playing at the end of June.
"The players have their health in the hands of the medical professionals; they trust them week in, week out. If you test, test, test – and the latest tests are so encouraging – hopefully players will feel reassured.
"My feeling is we're at a tipping point – but it will tip in favour of resumption, not curtailment.
Curtailment still on the agenda?
Clubs will meet again on Thursday to discuss the broader details of Project Restart, with contingency talks expected to include how curtailment of the season would look after Premier League chief executive Richard Masters said that was "still a possibility".
No major vote is expected on Thursday, though, and clubs are still hopeful of finishing the season by resuming games in June.
Burt: "We're talking about some concerns that we could be coming back too quickly. If that's what people believe, we're going to have to start talking about what happens next.
"There have been arguments about the calender – it's clear the Premier League don't want to go later than September to start the new season – so the decision has to be made: is it safe enough to start? Can we convince everyone it's safe to work towards resuming in June or do we stop the season?
"That decision will have to be made fairly soon. If the season ends, there are huge ramifications."
Should this season or next season take priority?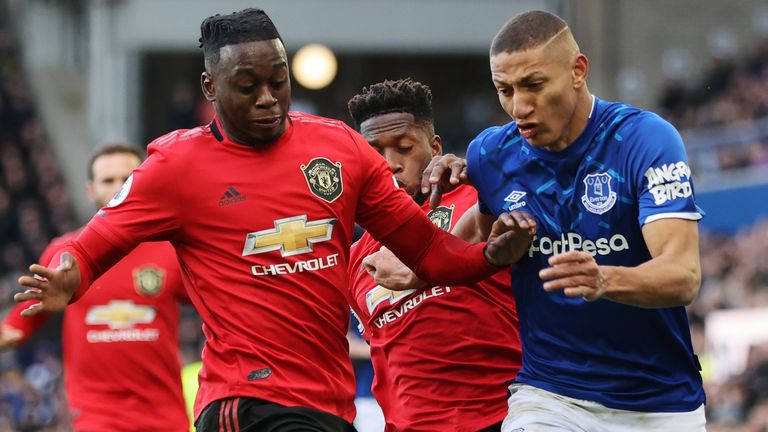 Rudd: "Why are some people prepared to throw away 75 per cent of matches that have been played, throw away all of the emotion, tactical acumen that has gone into achieving the points clubs have to concentrate on making sure everything is finished on time for events and schedules of a league that has yet to start?
"We have no emotional attachment at all to what happens next season because we don't know anything about it, we have no feeling for it. We don't even know who will be in the Premier League, the Championship or Leagues One and Two.
"The priority is finishing what we know. We should be concentrating on making the season we have the priority and finishing it.
"If you start the season on a different date, you can draw up rules and regulations to allow for that. You scrap the potential legal problems that come with changing the rules this season and you start a new season with Covid-19 parameters.
"We also don't know what international travel and international sport will look like, so games beyond our borders is not the priority, getting the domestic games back is."
Rip it all up and start again?
Burt: "Speaking to senior people at the Premier League early on, they said there was a desire not to damage the integrity of next season. They almost put that priority ahead of finishing this season from the start. There seems to be a desire not to damage two seasons.
"I don't have a problem looking radically about this and looking at the calendar completely. UEFA have made their decision [regarding season finish dates] but they can unmake their decision. The 2022 World Cup in Qatar is going to change the football calendar anyway. That decision has already been made, so why can't the decision to recalibrate football so that next season works better for everyone be made?
"As the calendar currently stands, next season in the Premier League has to start by September 12, that's because they need 34 weekends and midweeks to fit in all the games before the Euros start in June. But we are boxing ourselves into a corner because that decision has already been made.
"Football is full, there is no wriggle room. We've got to create more room and the chance to take a deep breath with FIFA, UEFA and all the European leagues and do the right thing for this season and next should be taken.
"For the future of football, and for fans, the right thing may be to rip it all up, start again in February or whenever. The biggest problem with that is the economic argument. Football needs the money, it needs to playing otherwise the industry will suffer. The ramifications would be huge, so we would need a whole rethink if that was to happen."