Health supplements fitness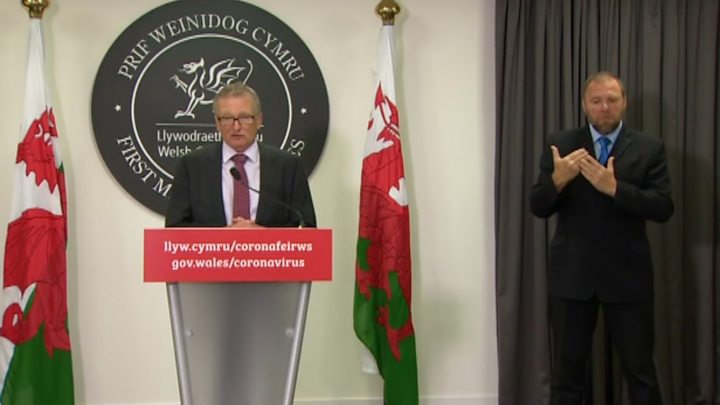 Wales' chief medical officer has said he would have preferred schools re-open in August but "I understand this was not attractive to the unions".
Dr Frank Atherton called re-opening schools on 29 June "for a short period" a "second-best option".
He said he would have preferred to open schools in late August "to give us a little bit more time".
But Education Minister Kirsty Williams tweeted later that this would mean a "structural change to the school year".
Teaching unions criticised the June opening plans when they were announced on Wednesday, saying it was too soon.
Revealing the plans, Ms Williams said the summer term had been extended by one week to 27 July, and the autumn half-term holiday would be stretched to two weeks.
Speaking at the Welsh Government's daily coronavirus news briefing on Thursday, Dr Atherton said: "When I was discussing this with the education minister, my preferred option would have been to re-open the schools perhaps towards the end of summer in August, to give us a little bit more time, but I understand that was not attractive to the unions.
"So we've got a second-best option, which is we're going to re-open the schools towards the end of June for a short period of time with very different arrangements so that can be done safely.
"I think we can do that safely and we do need to monitor and track it."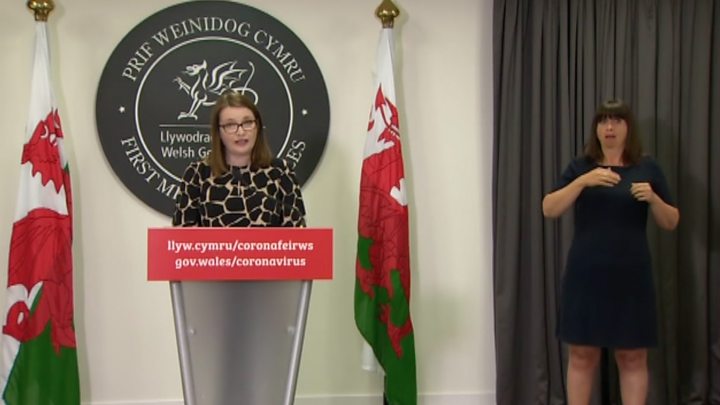 On Wednesday, David Evans from the union NEU Wales said the June plans were "too much, too soon".
Another trade union, the NASUWT, said the Welsh Government did not have "good enough reasons for risking lives".
But NAHT Cymru said its members preferred ministers' chosen plan to the other options the government had proposed.
Health supplements fitness What do the opposition parties say?
Welsh Conservative education spokeswoman Suzy Davies said it was a "relief that an option – even the 'second-best one' – was chosen, to get our young learners back to school".
But she was "perhaps a little concerned" that the science "we're all meant to be following" did not seem to reassure the unions, who "reportedly pressured the Welsh Government into backtracking from an August return".
"Unions cannot – or should not – stonewall the direction that the Welsh Government takes, and I think the Welsh people need answers as to why extending this term seems to be less of an issue than bringing forward the autumn term," she added.
Plaid Cymru education spokeswoman Sian Gwenllian said "the best option, in balancing the health risks with mitigating the harm to many pupils of being out of education for so long, would be to bring forward the summer holidays allowing the autumn term to start mid-August".
"There could then be a two week half term in the autumn to break up the long stretch from mid-August to Christmas."
Brexit Party Senedd leader Mark Reckless said that Wales' school re-opening plans had been subject to "union diktat".
Health supplements fitness What does the minister say now?
Commenting on twitter, Education Minister Kirsty Williams said: "The decision to enable children to have some time in school ahead of the summer break puts the safety and wellbeing of learners first and foremost and is fully in line with the latest scientific advice.
"We also explored reopening schools later in the summer but this would have involved a complete structural change to the school year.
"Both approaches were fully endorsed by @CMOWales [Frank Atherton] and the Wales COVID-19 Technical Advisory Group."